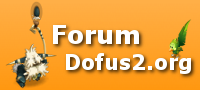 Coupe Cuir du Cordomage
Coupe Cuir du Cordomage
Niveau 1
Effets
Caractéristiques / Conditions
Recette
1 (dommages Air)
1 (dommages Eau)
1 (dommages Feu)
1 (dommages Terre)


1 à 5 Sagesse



PA : 6
Portée : 1
CC : 1/40(+5)



Conditions :


Etre Cordomage




Poids :


15 pods



Remarques :



10 Bois de Chêne
1 Pierre du Craqueleur

Description :
Ce Coupe Cuir magique permet de mieux découper le cuir et gratter les peaux. C'est l'outil idéal pour améliorer les vieilles bottes et ceintures.
Nombre de commentaires :
12
#3
---
Because some moms and dads need all of them, the cause the law manufacturers mention they will not prohibit booster pillows is actually. -
new state laws 2017
and
new jersey law
.
Ajouter un commentaire
Attention : tu n'es pas connecté.
Tu peux tout de même poster un commentaire en tant qu'invité mais il ne sera pas associé à ton compte et tu ne pourras donc pas profiter de tous les avantages.
Inscris-toi en 30 secondes
, c'est simple et rapide ;)
Commenter avec Facebook