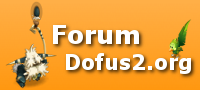 Bouclier d'Alliance
Bouclier d'Alliance
Niveau 1
Effets
Caractéristiques / Conditions
Recette



Conditions :


Appartenir à une guilde valideAppartenir à une alliance valide




Poids :


0 pods



Remarques :



5 Galet boucané
1 Essence de forêt
1 Alliogemme
10 Brassard de Braconnier
1 Ardonite
10 Foulard de Koalak Farouche
5 Galet rutilant
20 Pierre Médicinale

Description :
Ce bouclier enchanté évoque l'essence même de votre alliance.
Nombre de commentaires :
7
#4
---
Get Cialis From Canada Provera On Sale
cialis buy online
Bentyl Coligon Where To Buy Can Nolvadex Be Shipped Into The Us

Mansot
2013-07-19 20:09:14 |
#3
---
@Izi : Si, ce bouclier est implanté ;)
-----------------
Mansot, encyclopédologue en chef retraité, mais je suis toujours à votre écoute si vous avez l'une ou l'autre question.
#2
---
T'es sur qu'il est pas encore implanté plutôt?
#1
---
sa marche pas le seum 1M en moin --'
Ajouter un commentaire
Attention : tu n'es pas connecté.
Tu peux tout de même poster un commentaire en tant qu'invité mais il ne sera pas associé à ton compte et tu ne pourras donc pas profiter de tous les avantages.
Inscris-toi en 30 secondes
, c'est simple et rapide ;)
Commenter avec Facebook